Talent Community - Commercial Rights & Business Affairs Executive
BBC/TP/2111749/52920
Contract Details:
Continuing
Job Category:
Commercial, Rights & Business Affairs
BBC Region / Division:
BBC Studios
BBC Business Unit:
Studios Distribution – BLA
Package Description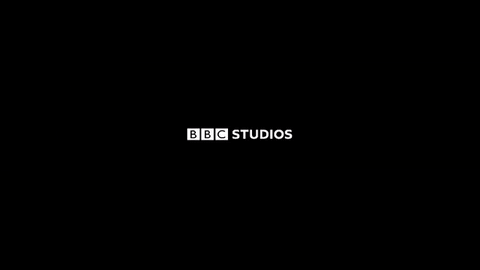 We are really proud to share that we are a Level 2 Disability Confident Employer and so if you require any reasonable adjustments in order to apply please do contact us on resourcing@bbc.co.uk with ref: [CH JOB REF] in the subject.
Flexible / agile working -  opportunities across the business
Excellent career progression – the BBC offers great opportunities for employees to seek new challenges and work in different areas of the organisation.
Unrivalled training and development opportunities – our in-house Academy hosts a wide range of internal and external courses and certification.
Benefits- We offer a competitive salary package, a flexible 35-hour working week for work-life balance and 26 days (1 of which is a corporation day) with the option to buy an extra 5 days, a defined pension scheme and discounted dental, health care, gym and much more.
Job Introduction
Welcome to BBC Studios Commercial Rights and Business Affairs Executive talent pool for both scripted and unscripted productions.
The purpose of this community is to keep you abreast of opportunities in our Business Legal Affairs teams and to update you on interesting and exciting activities happening in BBC Studios.  By joining this talent pool, you grant BBC Studios permission to contact you about relevant opportunities. 
The Scripted Business Affairs team supports many of the BBC's high profile flagship series such as Doctor Who, Silent Witness, EastEnders, Inside Number 9, Two Doors Down, Mrs. Browns Boys, as well as exciting productions for other commissioning platforms such as Apple TV ("Trying"), UKTV ("We Hunt Together") and Amazon ("Good Omens"). Also, we look after a busy and successful Audio slate, including long-running favourites; "I'm Sorry We Haven't A Clue", "The Now Show", "Dead Ringers" and "The News Quiz".
Our Factual Business Legal Affairs teams work closely with the editorial leads in unscripted production to acquire and clear contributor rights to enable BBC studio to produce programmes for broadcast on the BBC public service and television channels and for other third-party commissioners.
Main Responsibilities
Commercial Rights & Business Affairs Executive
This role supports the team to ensure the BBC acquires, creates, and distributes Intellectual Property to maximise audience value and commercial return in a digital, global, and increasingly commercial environment by delivering and implementing public service, commercial, rights, and business affairs activities; implementing and ensuring compliance with rights policies and frameworks, contracting and building and maintaining internal and external relationships and partnerships.
Are you the right candidate?
At BBC Studios, we seek people who are passionate about who we are and what we do.
You'll be passionate about television production, with good attention to detail, experience of processes and system improvement, and the ability to work effectively at pace in a busy team. Awareness of programming and experience of work in the media or television production specifically would be an advantage, as would knowledge of BBC systems, e.g. ACON.  Knowledge of office systems such as Microsoft Office, Excel, or the ability to pick up the use of such technology quickly, would be an advantage to this role.
Proven negotiating and influencing skills and contracting experience
An overall awareness or experience of the development and production of television programmes in the UK including an interest in industry-standard rates and terms for talent such as writers, actors, and stunt people in the scripted/factual genre
Ability to communicate effectively and be confident at forming and maintaining partnerships - particularly with internal production and editorial leads and externally with talent agents
Either line management and leadership experience or a strong desire to develop in this area.
Strong attention to detail, willing to learn, and able to work independently as well as being a team player
#youmakethebbc
About the BBC
The BBC is committed to building a culturally diverse workforce and therefore strongly encourages applications from under represented groups. We are committed to equality of opportunity and welcome applications from individuals, regardless of their background. We strive to be the best British content company in the world, attracting the best creative talents in the business, so that we can bring premium quality award-winning programmes, content and brands to the viewer no matter where they are.
The BBC Group has set out the first in a new series of bold steps to transform our programming and better represent the public we serve. We have the biggest financial investment to on-air inclusion in the industry, together with our existing commissioning budget, we are committed to throwing open our doors more widely than ever to diverse stories and diverse storytellers. Together with a diverse workforce we will accelerate the pace of change in increasing diversity and inclusion both on and off air
To find out more about Diversity and Inclusion at the BBC, please visit our website.